When Air Gumbo turned over its business plan at the request of the state Governor's Aviation Advisory Commission to the New Orleans Airport's aviation and marketing consultant, Aviation Resource Partners, six days before September 11 for evaluation, it had positive bag match built into the plan. Like wise, when Air Gumbo gave its first presentation in May 1998 to the Lafayette Airport Commission, it unfolded a strategy of being a low-cost airline that uses two types of aircraft.

These insights into its business plan reflect the innovative quality and forward thinking behind Air Gumbo. The company's founder, Ralston Champagnie, a Jamaican born and American naturalized citizen since 1998, is a visionary leader with a strong passion for the airline business. He is also a strong advocate of design management and its way of thinking that intelligently takes risks to discover those opportunities that surprise and delight the marketplace.

Mr. Champagnie has over 15 years of well-rounded airline operation experience serving industrial giants such as British Airways, Lufthansa, and American Airlines. He has worked with both scheduled and charter airlines. Mr. Champagnie holds both FAA pilot and FAA airline dispatcher licenses. He also holds an MBA from the University of Louisiana at Lafayette, where his focus centered on integrating design and management principles as a tool for leading a company towards a sustainable competitive advantage.

Air Gumbo's vision is Louisiana's culture in the sky. Its mission is to create a dynamic, synergic and holistic organization through integrating design, communication, measure, and in so doing, to become Louisiana's airline offering clean, safe, reliable flights with exceptionally delightful customer service and one frill – a delicious, nutritious gumbo meal.

Air Gumbo has been developing an alliance with aircraft manufacturer Bombardier Aerospace. Both companies entered into an agreement which cemented the beginning of this relationship in April, 2004. Bombardier's airline marketing provided Air Gumbo with route analysis based on actual aircraft performance. Both companies met face-to-face in November to discuss Air Gumbo launching service with new jets. Air Gumbo will use the Bombardier's family of regional jets (CRJ), as well as the Airbus A330-200/300. The airline plans to launch its domestic service using the CRJ family in its first phase.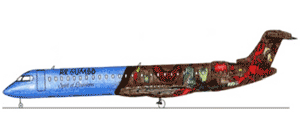 Air Gumbo's name and livery will say exactly what the airline serves on board – a gumbo meal in the sky. That's powerful. Research shows that almost all visitors come to New Orleans for the food and culture. Air Gumbo believes that those visitors, to and from Louisiana, who want to get the maximum utility from their travel dollars, will choose Air Gumbo.

Air Gumbo wants to develop an excellent media relationship. The media attention in April and May of 2003 was exciting, though some important facts were reported inaccurately. For instance, Air Gumbo was mistakenly described as a "no-frill" airline (probably because that term is gaining popularity in the airline industry) rather than as a"one-frill" airline.
Air Gumbo welcomes your input on ways to foster a positive relationship with the media.

For media questions or comments, please email us at media.relations@airgumbo.com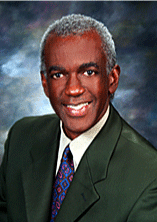 Download a hi-res version of this photo - 980 kb .jpg file

Download a vector version (resolution independant) of this logotype - 692k Illustrator .eps file

MAC OS Users: Control-click on link, select "Download link to disk", select destination for file to be saved.

Windows Users: Right-click on desired link, select "Save target as", select destination for file to be saved.